Oak Orchard Health is a not-for-profit Federally Qualified Health Center, providing primary and preventative health and dental care to families and individuals. Services provided include family practice, dentistry, vision, gynecological services, and WIC. We have offices in Brockport, Albion, and Lyndonville, and will be marking our 40th anniversary with the opening an office in Warsaw in 2013. Oak Orchard patients not only get the quality care they need under one roof, but they are treated as individuals, with dignity and respect. This is what health care should be.
Community health centers provide a model of care rated as one of the most effective by the federal Office of Management and Budget. Indeed, presidents from both parties and Members of Congress on both sides of the aisle have long-recognized the value of health centers and supported their expansion. Studies show that when illnesses like diabetes, hypertension, asthma, and depression are not appropriately managed or prevented, they account for a significant portion of the skyrocketing costs for families and the entire health care system. Community health centers, like Oak Orchard Health, have been leaders in showing the value of prevention and coordinated primary care as an effective way to address more needs, improve health, and contain costs.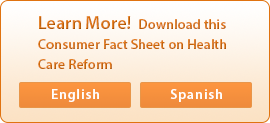 Oak Orchard served over 16,000 patients in nearly 55,000 primary care visits last year. If you are looking for a medical or dental home, we would be honored to have your business. We offer evening and weekend hours and accept most insurance, Medicaid, CHIP, and Medicare. For uninsured patients, Oak Orchard is very pleased to have a sliding fee scale of reduced costs so that our services are affordable and accessible for everyone.
Hablamos español - : En nuestro oficina de Oak Orchard Health, aceptamos las mayorías planes de seguro médicos; incluyendo a Community Blue Advantage, Medicaid, Medicare, Child Health Plus, y Family Health Plus. Para los pacientes sin seguro médico tenemos un programa de asistencia familiar de acuerdo a sus ingresos.
This website is partially funded through the VitaGrant project, from the Indirect Vitamins Purchasers Antitrust Litigation Settlement administered by the New York State Attorney General.
This institution is an Equal Opportunity Provider.
Complaints of Discrimination should be sent to:
USDA, Director, Office of Civil Rights, Washington, D.C. 20250-9410